When I first started to get involved with gadgets and technology, I forcefully denied myself of wanting anything that apple created. Simply because I was dirt poor and all their products were expensive as fuck. They were extravagant things that I could only dream of having.
Back then, I controlled my emotions big-time and told myself "meh, there are other better gadgets out there with half the price". However, when apple released the "Apple Pencil" back in 2015, I discretely lost my shit. As a person who often told everyone that other gadgets are better than apple. Some would understand that as an IT guy, my reputation was on the line; I mean if I expressed how hyped I was. Haha.
But truthfully, my mind was blown away when I learned that the apple pencil was really THAT intuitive. Enough to replicate the strokes of a brush or an actual pencil.
I often asked myself, "how can there be a stylus so elegantly designed and works like an actual pencil?". It's revolutionary! I don't even consider it as a stylus anymore.
To tell you honestly, aside from my desire of a Porn Star, It was my lifelong dream to be able to draw HENTAI MANGA – digitally. I whispered whenever I visited the apple store: "I had to get my hands on one of these". BTW, Back then pencil only worked with the most expensive iPad — the iPad pro. Years had passed and I wasn't lucky enough to score some extra dough to make a purchase. My money was always going elsewhere like electricity, water, and food. Dude's got a lot of responsibilities.
Finally ipad and apple pencil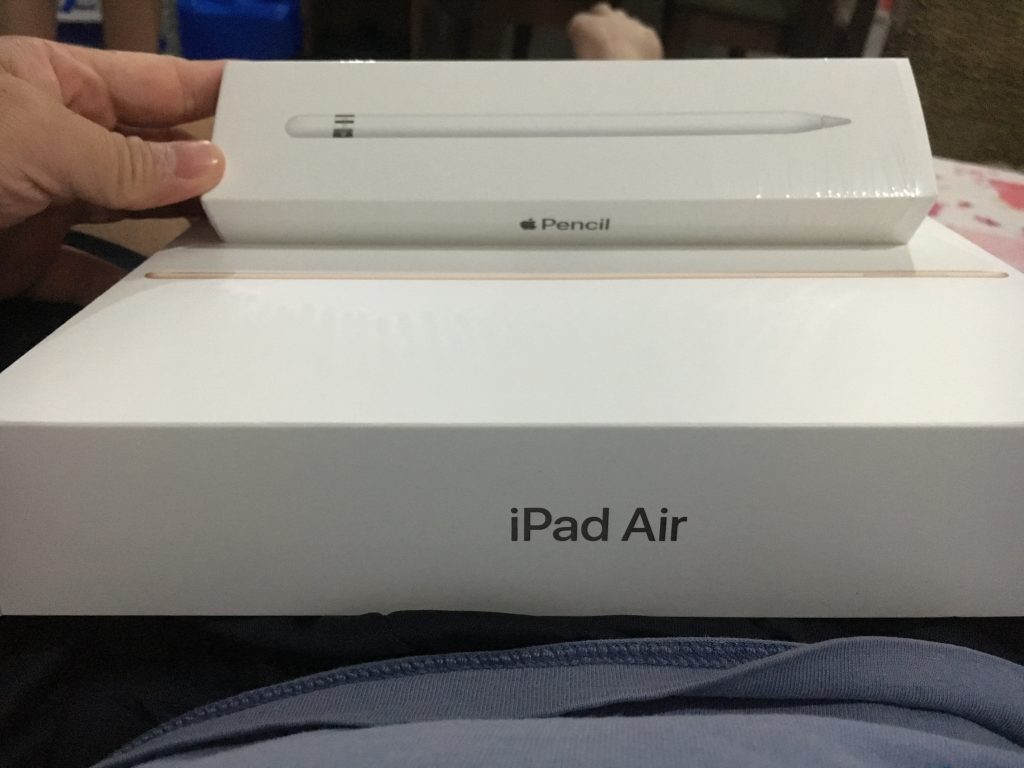 Finally, last year, when the non-pro version 10.5-inch iPad Air 2019 (3rd Gen) was released, I knew that it was time. I had the money, I've settled my mortgages. It was as if the stars were all aligned for that very moment. I made a purchase from a reseller who sold it for a cheaper price (yes, I am a cheapskate – I had to survive). Then as soon as I got home; I whooshed my first stroke and boy was it heavenly. Of course the 11-inch iPad Pro Model was better in all aspects, like processing power and a lot of other technical specifications. But I could only afford the latter. In which I must say, is still a great device for an average user!
Up until today, it remains my most used gadget. I still don't know how to draw HENTAI MANGA though, but as you can see from my last blog post, I'm trying to practice. I felt that I needed to first draw a rabbit that looked like a pimp. Homepage banner = Exhibit A.
As of the moment, I use my iPad for taking notes and managing my daily life. The app Notability is easily the best note taking app for me. They also just recently released the iPadOS 14 with SCRIBBLE which made the apple pencil more powerful! Then a few days later, the new 10.9 inch iPad Air (2020) which had lots of colours, different aesthetic, and best processor at the moment. (HAHA, STOP IT! I'm contented with what I have).
so wtf is this post about?
As we approach the end of this post. I'd like to share the purpose or the moral lesson of my journey. Time, as you all know, inevitably takes things away from us. Youth, worldly possessions, happy moments, and even life. But beneath it all, there are small precious and defining moments. The journey I experienced, by building anticipation before finally being able make the purchase after 4 long years. Made me feel a great sense of achievement and happiness. This story might be so normal or even petty for some. But definitely something that was special for me.
Depending on your perception, bad / sad experiences can result great lessons. These lessons can be your ticket to feeling a bit of success – whatever the reason may be.